Takayama Festival's Float Procession
Takayama Festival consists of a spring festival held annually on April 14th and 15th (the "Yama-O," or "mountain king" Festival), and an autumn festival held annually on October 9th and 10th (the "Hachiman" (God of War) Festival). The festival is said to have begun sometime around the end of the 16th century to the 17th century. The yatai festival floats, which are also called "moving yomeimon (extremely ornate temple gates)," number 12 pulled in the spring festival, and 11 in the autumn, and feature incredible displays of craftsmanship alive in performances of the karakuri marionettes, the time put into the working pieces of the returning floats, and the float's decorative carvings and curtains.
The Takayama Festival is an inspiring event for the people of Hida, and point of unwavering pride.
Festival Highlights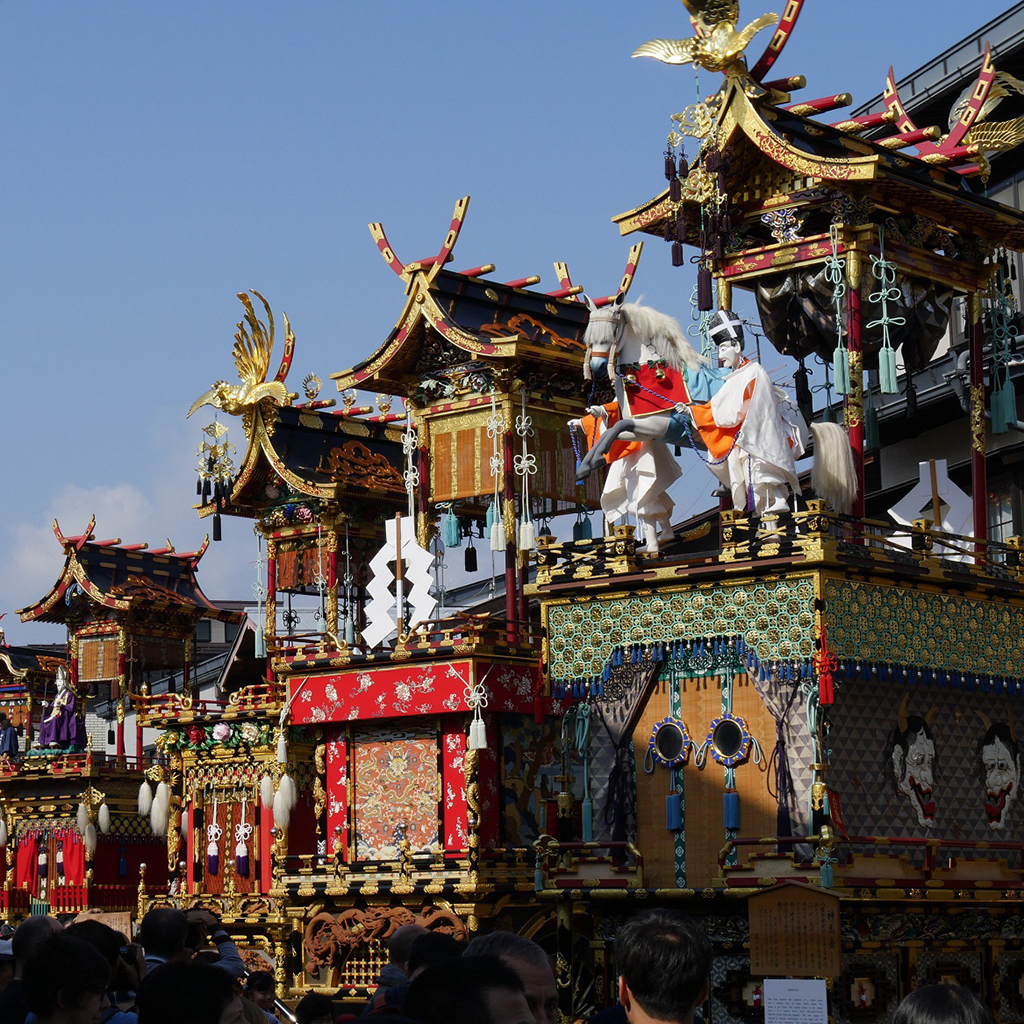 Ornate Yatai Floats
The symbol of the Takayama Festival are its extravagant 12 spring floats and 11 autumn floats. Each float has a top, middle, and bottom level, and stands at about 7-8 meters tall. Each is a work of art, putting together carvings by master artisans, hanging tapestries of Kyoto's famous Nishijin-ori weave, and large tapestral pieces with the most detailed embroidery.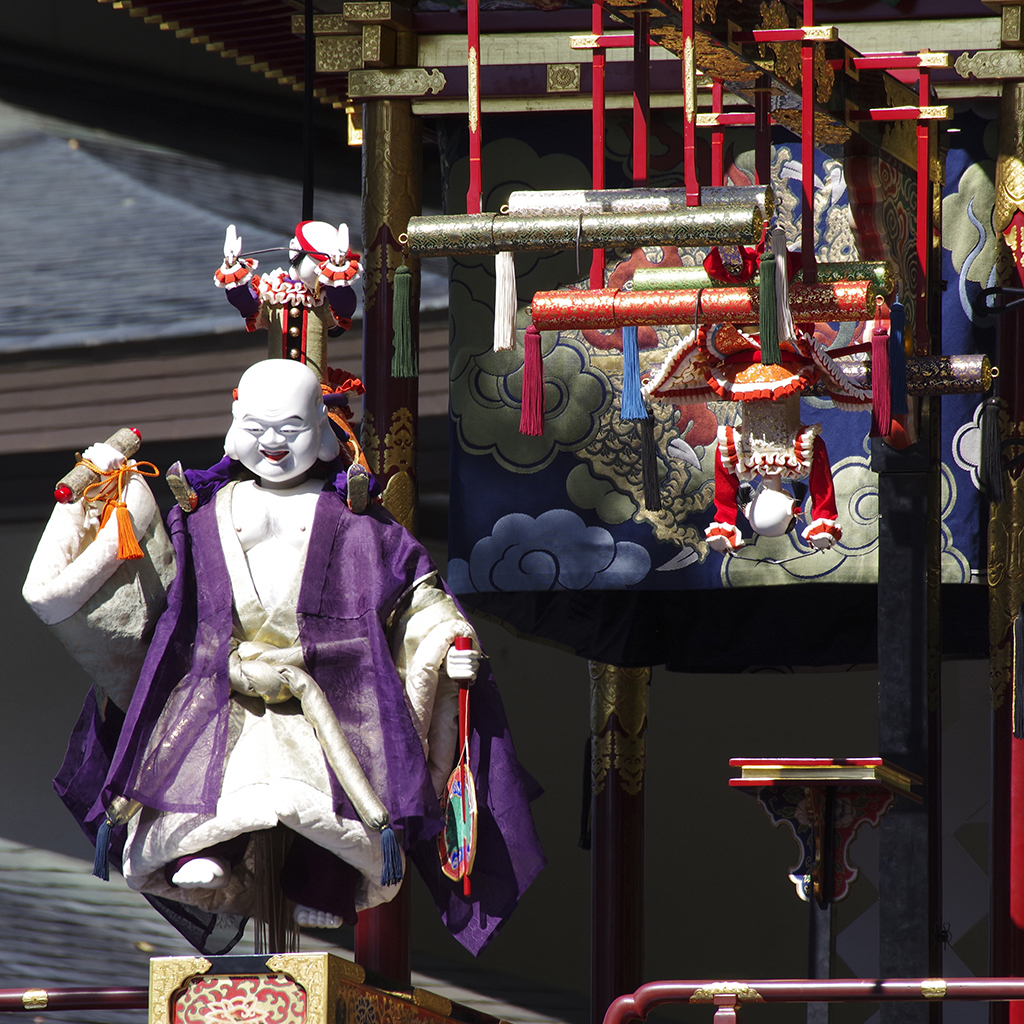 Karakuri Marionette Rituals
The 11 floats of the autumn Takayama Festival are well-known, but one of those floats features a "Hotei" (the god of contentment) platform. Karakuri marionettes operated with strings are placed on this platform, but these puppets also jump from pole to pole, moving about and fascinating the audience.
It's also incredible that these intricate karakuri puppets were made as long ago the Edo Period (1603-1868).
The springtime Takayama Festival is best known for its 12 festival floats, on three of which—the "Sanbaso," "Shiyakkyotai," and "Ryujintai" floats—karakuri marionette performances are held.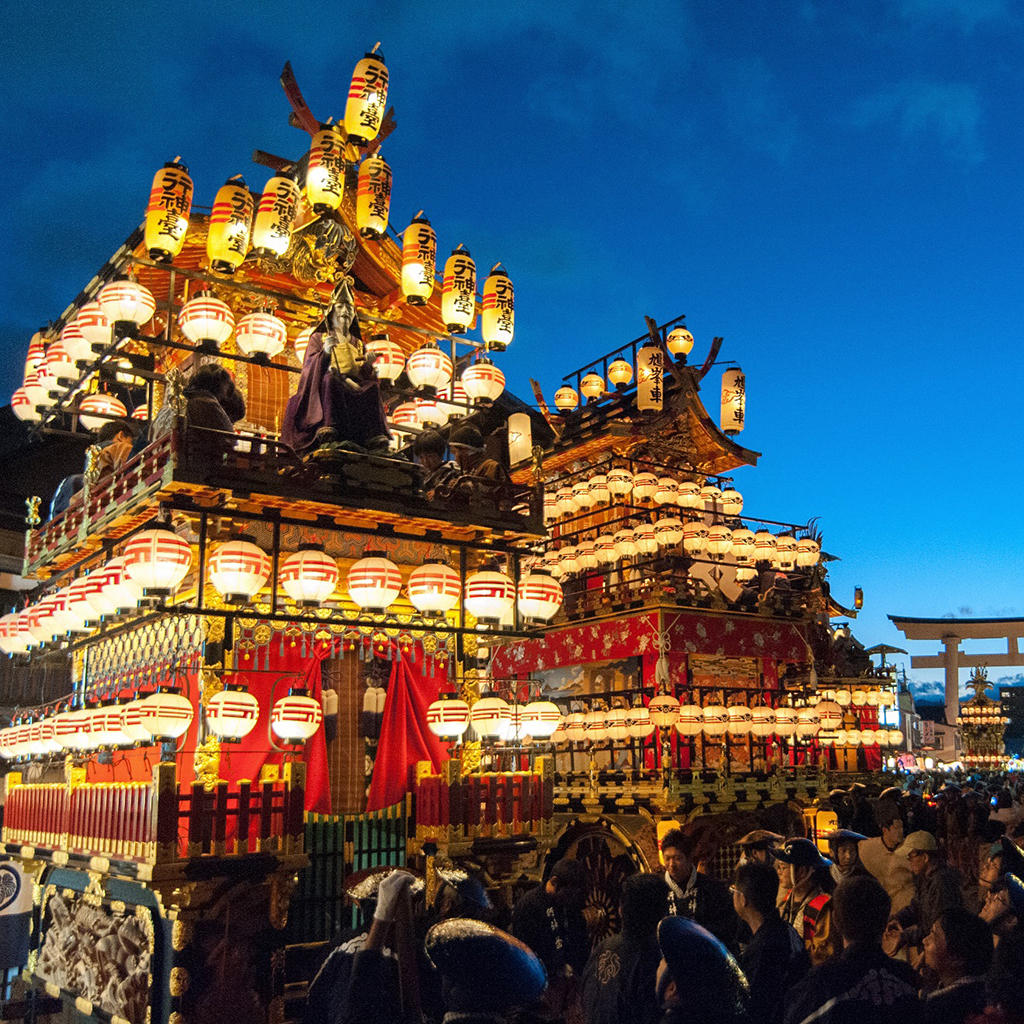 The Yatai Float Storehouses are Symbols, too
As you walk through town, you may notice storehouses for the yatai floats scattered throughout town. During the nighttime festivities of the spring and autumn festivals, the floats will return to each of their respective storehouses, pulled to the accompaniment of "takai yama," a farewell song. With their official duties over, it's interesting to catch a glimpse of the floats returned to their storehouses, too.
Takayama Festival Floats Exhibition Hall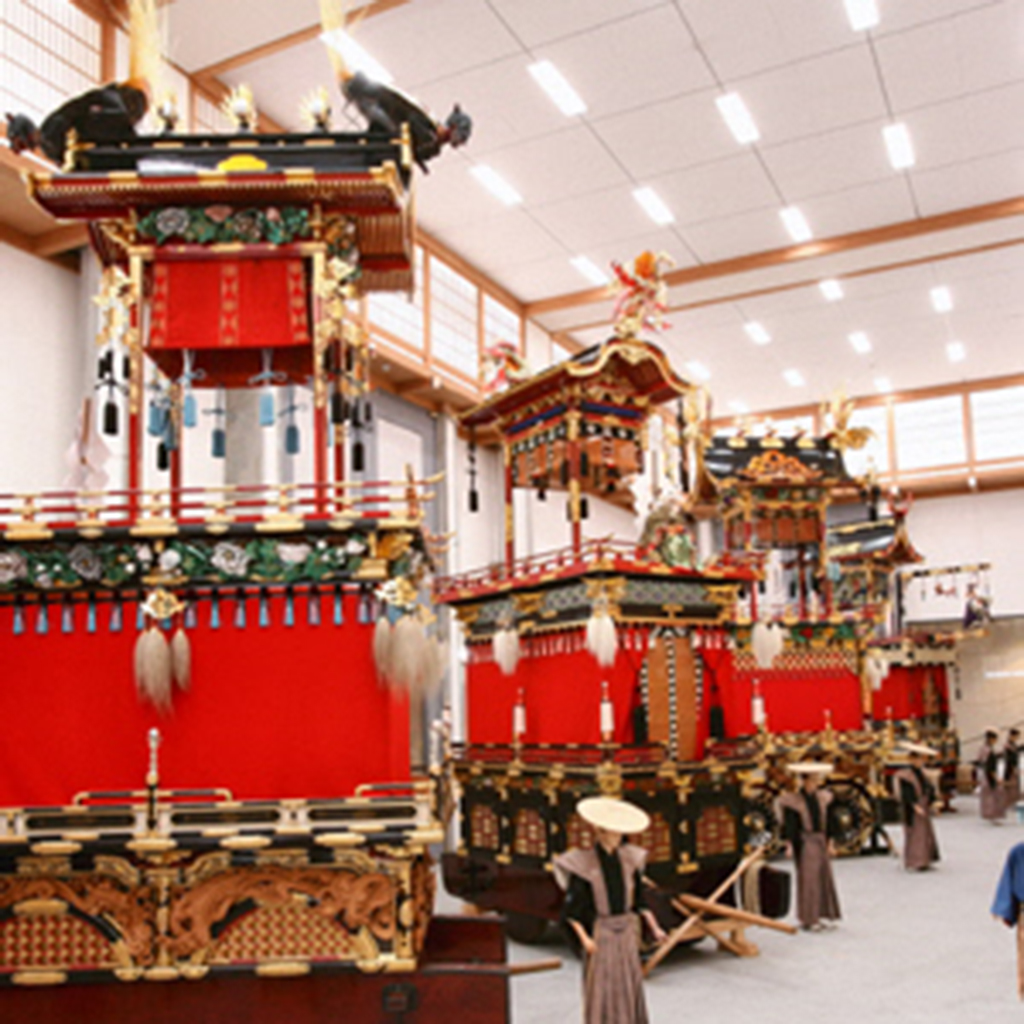 Exhibition Hall Information
Entrance Fee
Adults 1,000 yen, High School Student 600 yen, Children 500 yen
Adults 880 yen, Elementary & Middle School Students 450 yen (For groups of 20 or more)
Business Hours
March - November 9:00 a.m. - 5:00 p.m., December - February 9:00 a.m. - 4:30 p.m.
Closing Days
None
Tel
+81-577-32-5100
Note
Location: 178 Sakura-machi, Takayama City
An exhibition on the autumn Takayama Festival is available for viewing year-round.
The Takayama Festival Floats Exhibiton Hall is the only facility in which the actual floats used in the festival are always on display. Come take a look at the Takayama Festival here.
You'll be able to see the real festival floats at any time should you come to visit.
Access
From Takayama Station
By Walk (20m)

By Car(8m)

By Bus (10m)

*Times are estimated
Festival Overview
| | |
| --- | --- |
| Festival Period | Annually on April 14th & 15th |
| Festival Times | around 9:30 a.m. - around 4:00 p.m. (the evening festival on the 14th will last until around 9 p.m.) |
| Venue Name | Hie Shrine, others |
| Address | Shiroyama, Takayama City, Gifu Prefecture; others |
| | |
| --- | --- |
| Festival Period | Annually on October 9th & 10th *Smaller nighttime festivities will be held on the 9th only |
| Festival Times | around 9:00 a.m. - around 4:00 p.m. (Smaller nighttime festivities on the 9th will last until around 9 p.m.) |
| Venue Name | Around Sakurayama Hachimangu Shrine |
| Address | 178 Sakura-cho, Takayama City, Gifu Prefecture |
Cautionary Notes
There will be some restrictions on traffic throughout the city during the festival. Parking will be available nearby.
Regarding Nearby Traffic Restrictions, etc.
The "Wide View Hida-go" express is scheduled to be available druing the Takayama Festival.
Download pamphlet(PDF)
©Hida Etchu Noto Economic Tourism Association