5 traditional and historical festivals in the Hida,
Etchu and Noto areas are registered as UNESCO Intangible Cultural Properties

Hietsuno's 5 Great UNESCO Festivals
Gifu, Toyama and Ishiyama, connected through UNESCO Intangible Heritage
New connections have been made between Gifu, Toyama, and Ishikawa Prefectures! In 2016, traditional festivals in all three prefectures were designated Intangible Cultural Heritage (float-based festivals) by UNESCO. Visit each of these traditional festivals, learn about the unique qualities of their floats and festival music, and in turn learn more about the area. When you visit for the festivals, try visiting each area, and discover a new world on your travels. Come visit the UNESCO Intagible Cultural Heritage Gifu, Toyama, and Ishikawa.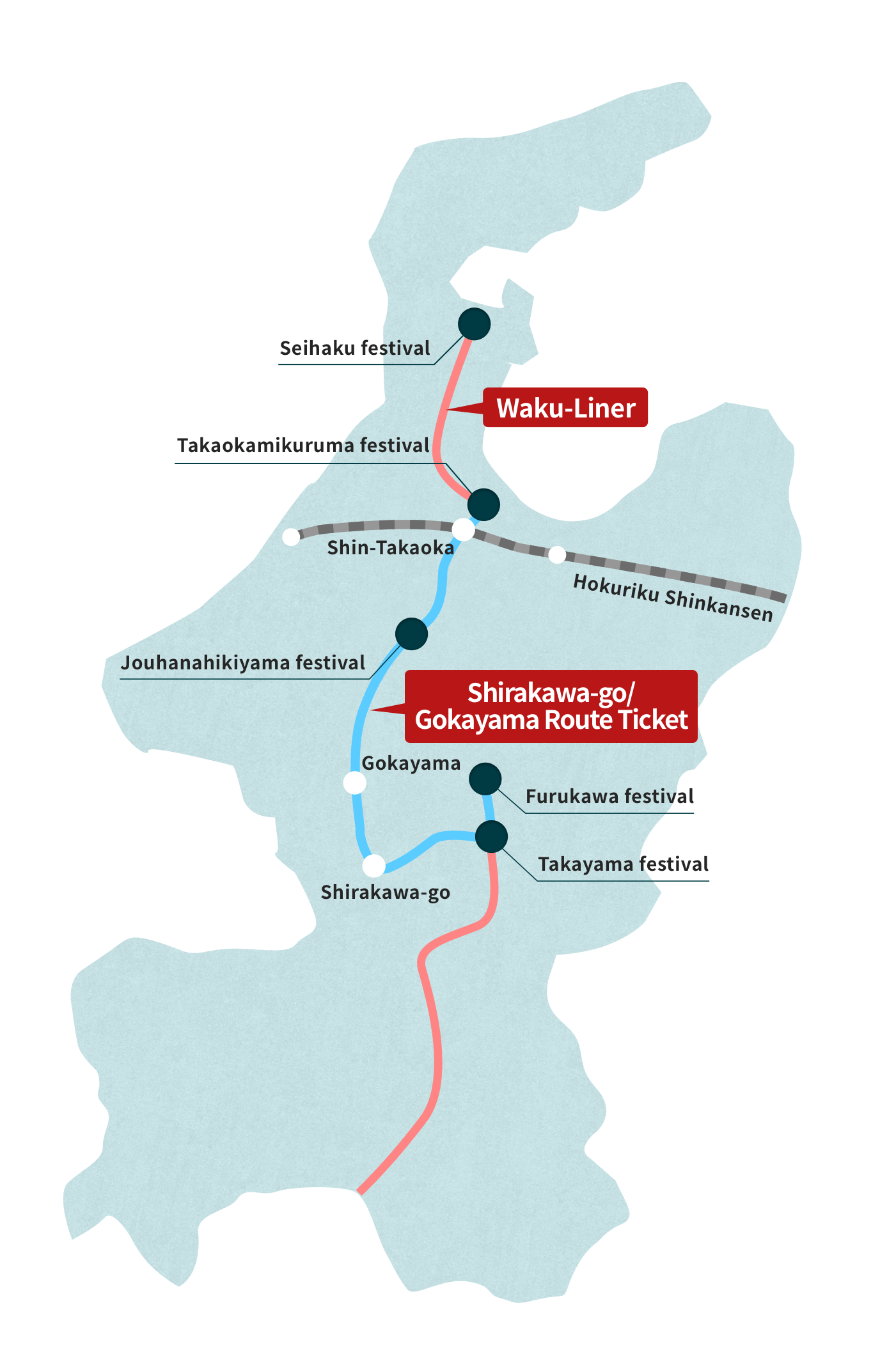 The easiest way to go is by shinkansen + highway bus!
Convenient and smooth access from Shin-Takaoka Station on the Hokuriku Shinkansen line! To go toward Hida, take the World Heritage Bus. To go toward Noto, take the Waku-Liner. Great deals on unlimited ride tickets, one-day plans, and stayover set plans available! We invite you to take the bus when visiting us.
You'll pass through World Heritage Sites and major sightseeing locations, so you'll be able to enjoy travel along the way as well. You'll be passing through some of Japan's most typical scenery. So why not try an atmospheric bus trip through Japan?
*For detailed ticket/plan information, please see each bus company's website.
©Hida Etchu Noto Economic Tourism Association